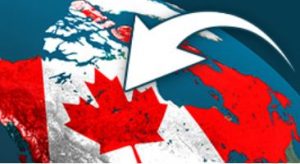 We are a team of professionals who'll make sure that all the process of applying for Canadian visa will go as smoothly and calmly as possible and will result from the positive outcome you hope for. Having the back-up like that will insure that you won't get stuck between the stages due to some missing document or because something "got lost in the mail". We're here for you all the way and we make sure that the process is done in the best way possible.
Our Mission
First of all, Canadianvp are filling out all the papers and documents for you. Creating the perfect case of documents according to all the requirements of Immigration Law and Authorities will already bring you few steps closer to the ultimate goal of getting your visa soon.
Does everyone need a representative?
Basically, having a visa granted is a task that can be accomplished independently. However, having people going through the information and the documents is crucial for avoiding all kinds of mistakes in the process. It's not a matter of trying to go around the law – quite the opposite, it's the perfect support while going through the whole process as accurately as possible and by all the requirements of the relevant laws.
How official is Canadian Visa Professionals?
Canadianvp subcontracts Great North Immigration Inc to perform eligibility screening of profiles of canadianvp.com end-users. This service is provided in accordance with our Terms of Use (authorized representatives) and under the terms and conditions made available by Great North Immigration Inc.
Canadian Visa Professionals (CanadianVP) is not an agent of Great North Immigration Inc or its consultants. Great North Immigration Inc is managed and operated by Mr. Amir Shuval and Ms. Sigal Barak, who is an experienced Canadian immigration consultant. Her status as an "Authorized Representative" pursuant to Canada's immigration law allows her to represent individuals in a wide range of Canadian immigration matters before federal and provincial immigration authorities.

Important Note
Canadian Visa Professionals (CanadianVP) is not an official agency, but a private company, we do not have ties to the official authorities. However, we're well-informed regarding all the nuances of the law and we help to make sure that the application being submitted accordingly.